Philanthropy is an integral part of our fraternity.
Our partnership with CHLA guarantees an annual $1,000+ donation we contribute through our various fundraisers.
In the midst of every exam season quarterly, we offer free snacks outside of Powell Library to ease some of the exam stress for UCLA students.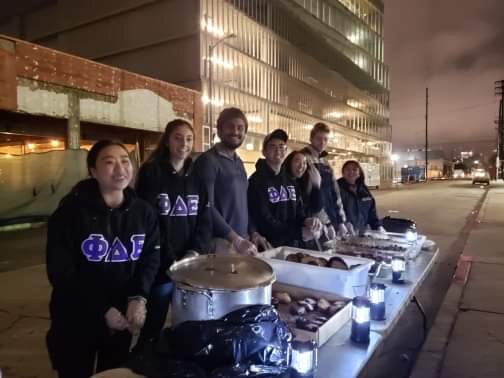 Our actives often volunteer with the Hollywood Food Coalition, serving warm meals and other daily needs to the local community in the greater Los Angeles area.
One of the most memorable fundraisers our Fraternity has conducted to raise $25,000 for Children's Hospital, Los Angeles.